Posts feature partner companies & may be sponsored. Post contains affiliate links & I will be compensated if you make a purchase after clicking on links. As an Amazon Associate I earn from qualifying purchases.
Last Updated on January 22, 2016 by
This rehearsal dinner discussion is sponsored by Target and Social Chorus but all opinions expressed here are my own.
Yesterday, my husband and I celebrated our 17 year anniversary.  I seriously cannot believe it has been that long since we got married.  I still remember the stress of planning the wedding, finding a dress, picking a menu, and trying to not spend a fortune.  My husband and I were pretty broke when we got married and while my parents were paying for most of the wedding, they didn't have a lot of money either.  That meant a second hand wedding dress and a photographer that was actually a police crime scene photographer who did weddings on the side!  Don't laugh...he seriously did an awesome job and was very inexpensive! The one thing that was not in the budget at all was a fancy rehearsal dinner.  But, just because we couldn't afford a fancy restaurant didn't mean we didn't have a rehearsal dinner at all.  We decided to invite our friends and family over to the house the night before the wedding and do something low key right from our own kitchen.  The best thing about hosting your rehearsal dinner at your house instead of a fancy restaurant?  If you spend you money on pretty plates and napkins you get to KEEP them for the rest of your lives!  Money spent at a restaurant?  GONE!  With the wonderful array of items in the Target Wedding Catalog, you can deck your house out in beauty and style and enjoy your purchases for years to come.  Here are a few other suggestions for hosting your rehearsal dinner at home:
How to have an Elegant Rehearsal Dinner at Home
1.  Keep  the guest list small:  You don't need to invite everyone who is going to your wedding.  Members of the bridal party, a few special out of town guests, and the immediate family of the bride and groom. This will make it easier on you and a more intimate setting for chatting.
2.  You don't have to cook yourself:  Many restaurants will cater your dinner and even grocery store trays of subs work well if you aren't looking for something formal.  Invest in a few elegant dishes, napkins, and candle holders to add a bit of ambiance.  Simple white dishes like the ones I found in the Target Wedding catalog can be elegant for a party but still practical for every day use.  The Threshold 16-piece dinnerware set in white has 4 each of mugs, salad/dessert plates, dinner plates and cereal/salad bowls.  A few sets of these will serve your guests in style and you can use them at your dinner table for years to come.  Invest in table cloths and napkins with simple colors so that if you change your kitchen decor over time, they will still match.
3.  Ask people to bring chairs:  This may seem a bit odd but it is hard to find enough seating sometimes if you don't usually entertain crowds.  This works particularly well if you are making this an indoor/outdoor event.  It isn't easy to stand and eat so make sure you also have a selection of small tables to put things on.
4.  If you prefer to  cook for your own rehearsal dinner, consider making a girlfriend's afternoon of fun.  Have everyone bring over knives, cutting boards and anything else you might need to create a gourmet feast for your rehearsal dinner guests.  Spending some of your hard earned money on high quality knives like the Henckels Premio knife set in the Target Wedding catalog is a great decision.  This set contains every knife you need for your kitchen. There are 13 knives and a set of shears, all made from stainless steel. You will be cooking in style for years after your rehearsal dinner if you invest in a set of Henckels knives.  They also have a great selection of individual specialty knives that come in handy during food preparation.  I loved the Tomodachi 4 inch tomato knife that I purchased from Target. It made creating my Caprese Salad incredibly easy.  This makes an elegant but simple appetizer for your guests.
5.  Make sure you have enough containers to store leftovers: One thing I love about rehearsal dinners from home is that you get to keep all the leftover food!  If you have your rehearsal dinner at a restaurant, you throw a lot of food away.  That is a serious waste of money AND perfectly good food.  So, invest in some freezer to table glass storage containers like the ones from Pyrex featured in the Target Wedding catalog and throw all your leftovers in the freezer.  Trust me, you will be happy to have leftovers to dig into when you get back from your honeymoon exhausted and up to your elbows in thank you notes.  The Pyrex 19 Piece Bake and Store Set has everything you need to bake delicious desserts for your guests and store you leftovers after they leave!
I absolutely love the rehearsal dinner...it is probably my favorite 'party' of the entire wedding event.  It is a relaxing yet fun time to celebrate your upcoming vows with the people that mean the most to you. A couple months ago I wrote about the Target wedding theme which is Be Yourself, Together. It represents the idea that two unique people can join together while still celebrating their unique individual personalities.  By hosting your rehearsal dinner at home, you BOTH get a say in what your decor and menu will be.  It will represent your own personal tastes, not that of the restaurant you choose to host your party at.  If you are planning a rehearsal dinner, consider looking into the  Target Wedding Registry  and having your special event in your own home for a more personal touch.  If you want more ideas about how Target can help you plan your wedding just follow #TargetWedding on Pinterest, Twitter and Facebook!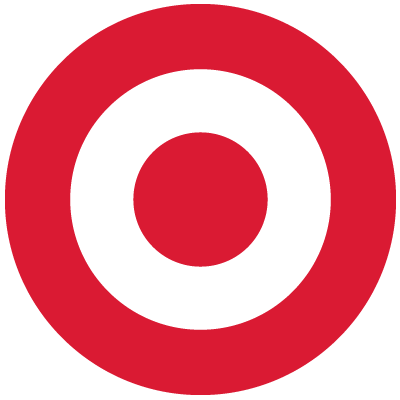 Content and/or other value provided by our partner, Target.
The Giveaway
I have been given permission to give one of my readers a $25 Target Gift Card.  This is a Giveaway Tools contest so follow the directions in the form below to enter.
By entering this giveaway, you release this blog and it's owner from any liability whatsoever, and waive any and all causes of action, related to any claims, costs, injuries, losses or damages of any kind arising out of or in connection with the giveaway or delivery, mis-delivery or acceptance of any prize.
 This rehearsal dinner discussion is sponsored by Target and Social Chorus but all opinions expressed here are my own.
Diane is a professional blogger and nationally certified pharmacy technician at Good Pill Pharmacy.  She has two college aged kids, one husband and more pets than she will admit to. She earned her BS in Microbiology at the University of New Hampshire  but left her career in science to become a stay at home mom. Years of playing with LEGO and coloring with crayons had her craving a more grown up purpose to her life and she began blogging and freelance writing full time.  You can learn more about her HERE.